15 Advanced Real Estate Listing Presentation Insights for Agents
Creating stellar real estate listing presentations is how most seller's agents convert more leads and, in turn, build their business.
The best real estate listing presentations offer:
Data regarding the local market and comparable sales
Insights into how you plan to market a prospect's home
Social proof that proves you're a top-notch seller's agent.
And that's just to start with. There are several other elements you need to make your pitch truly effective.
Use the 15 sales tips below to boost your lead-to-client conversion numbers and convince leads you're the premier agent for the job. Plus as a bonus we provide answers to listing presentation questions.
1) Create (or download) a personalized pitch deck.
In advertising, placing the right message in front of the right audience is the key to success. With a real estate listing presentation, it's just as important that you target your deck to the person who is viewing it.
If you want an example of how you can customize a deck for your home seller leads, you can get a free copy of our Essential Real Estate Listing Presentation Template for Agents here.
You can easily tailor the deck for your niche audience (a.k.a. your buyer personas). All you need is access to Apple Keynote or Microsoft PowerPoint to customize the listing presentation template for your agency.
Once downloaded, you can add your own visual branding (headshot, logo, fonts, color scheme, etc.) and other business details (contact information, agency background) as well as your sales history.
2) Focus on your lead's situation and needs first.
After adding in the core info associated with your business, turn your attention to your seller lead.
You need to know all about their situation, including their selling timeline, in order to create a real estate listing presentation that truly resonates. In our Marketing Genius podcast episode "The Road To $20 Million," Seattle agent Melissa Boucher says that these insights can even come down to how the seller is feeling; are they sad to see the property go? Are they making a tough decision?
Before your in-person pitch, research their residence:
Square footage
Room totals
Total acreage
And discover its history:
When it was built
How many times it's changed owners
Renovations and updates that have occurred
Then, consider all the notes you have on your seller's preferences and needs.
For instance, a lead could note they're only willing to sell the home as-is and not make any repairs a potential buyer may request.
In this situation, you can make a note in your listing presentation that you will incorporate this information into your real estate marketing plan for the home.
3) Analyze all info leads provide you before your pitch.
If you're like most modern agents, you capture real estate leads in a variety of ways, both online and offline. Not all leads are created equal, but there's an easy way to spot a good one.
The key trait that signifies a high-quality lead is how much info they provide you.
Those who solely offer first, last name and email address can be good leads, but it's the prospects who offer more details regarding their unique housing situations who are a cut above the rest.
Most often, home seller leads will share extra information when they are submitting a lead capture form on your site (e.g. through a home valuation page or custom lead capture page).
For example, some leads may detail when they intend to list their home, their preferred price point, and an overview of what their home's star attributes.
All of this info needs to end up in the lead profile section of your contacts database so you can comb over it whenever you need — like, for instance, right before pitching them in person.
4) Incorporate data from the local housing market.
Whether it's from your area's REALTORS® Association, local government, or a housing-related organization nearby, you should include important figures in your listing presentation. This can include home sales, price, and value figures for your market – basically, any information that a seller could use to make more informed decisions.
For example, knowing the sales totals for homes in the same development or neighborhood as a seller lead's property can help them settle on an initial list price.
You can never get too granular with data for your deck. Just remember not to bore your prospects to death with math.
Share data that directly applies to their home selling situation so they understand what to expect prior to listing.
---
Expert Tips for Your Next Listing Presentation
"Make sure the questions are about them and their situation. Most sellers are not interested in small talk. Ask questions that are planned and relevant to their situation, and that communicate that you know what you are doing."
Kevin Ward, Founder of YESmasters, Former REALTOR , and Best-Selling Author
---
5) Detail comparable home sales from the past year.
Part of your local housing market data research should focus on comparable home sales from the past.
Find a half-dozen or so homes that sold in your potential client's town (or region, if it's a small town with few sales). Try your best to find comparable sales that occurred in the past year, because housing market conditions change often.
Make sure these properties are as similar to your lead's listing as possible to provide a solid comparison.
Characteristics to take into account include:
Size (total number of rooms and square footage),
Notable features (in-ground pool, gazebo, high ceilings)
Price point (both initial asking and eventual final sales price)
Lastly, tell your seller a story. How long did it take for them to sell? Did they receive above or below asking price?
6) Add quotes from satisfied clients to your deck.
Customer satisfaction should be the focal point of any real estate listing presentation deck.
Social proof helps agents generate leads, for sure. But it's also a premier lead nurturing tool.
If you already took photos and footage of your past customers right after closing so you could share their praise on your website, you can simply repurpose that content for your listing presentation.
Select the best quotes from your most satisfied clientele, and sellers who share the most similarities with the lead you're pitching.
Once a seller sees that you've successfully represented someone just like them, they'll feel much more at ease in agreeing to let you represent their listing.
7) Paint a picture regarding your marketing approach.
The primary focus for your real estate listing presentation needs to be how you'll market a lead's home.
Sure, you want to prove you're a stellar agent who has a history of closing amazing deals for clients.
But that sales-oriented angle needs to be secondary to making your potential client feel special. Fortunately, you can achieve this by presenting a marketing strategy that is unique to their property.
You no doubt have a real estate listing marketing playbook. However, that doesn't mean you can't or shouldn't modify that approach slightly for each new client you earn.
Every home seller wants to feel as if you'll do anything and everything to get them a fantastic deal that puts lots of money in their pockets.
So, use the first half of your listing presentation to tell them how you plan to deliver on that promise.
8) Figure out how you'll relay your value proposition.
According to the National Association of REALTORS®, most sellers hire real estate agents referred to them (two-thirds, to be precise).
While you could get good word-of-mouth to entice seller leads to select your firm, you still need to show why their friends, family, and coworkers chose to work with you in the first place.
Some of the best ways you can differentiate yourself from the competition are to:
Build a strong web presence, starting with a responsive website
Be detailed regarding your marketing process, from start to finish
Share photos and videos of your most satisfied clients with leads
A real estate listing presentation is a great opportunity to communicate what makes your business unique and distinct from other agencies.
Are you particularly good at negotiation? Communication? Staying organized? Knowing a neighborhood inside and out? Providing white glove service?
Whatever your specialty is, make sure it shines through in your deck.
---
Expert Tips for Your Next Listing Presentation
"Start the meeting with a story that immediately captures interest and differentiates you from the rest…. Continue the story by sharing case studies of similar customers. This allows you to demonstrate your expertise and experience."
Tom Ferry, Founder and CEO of Tom Ferry International and Real Estate Trainer
---
9) Prepare for some objections and lots of questions.
It's inevitable: Your seller leads are going to have a fair number of questions during your real estate listing presentations.
It's only natural: They're still getting to know you and can't leave any stone unturned when vetting your business.
The good news? Every question is a chance for you to prove your expertise and build trust. You just need to have great answers prepared ahead of time.
Some of the most common seller lead questions pertain to:
How you view your agency in comparison with others
Your qualifications, certifications, and designations
Providing proof you're trustworthy and easy to work with
Sharing specific details about your past transactions
Of course, there are also going to be questions you can't anticipate.
While you want to be as forthcoming and honest as possible, don't feel obligated to provide in-depth answers on the spot if you're not sure.
If you think you'd be better served writing a comprehensive email to leads post-presentation to answer their questions, let them know you'll get back to them with a reply later that day.
10) Practice your sales pitch over and over again.
We're not going to tell you "practice makes perfect" (although, I suppose we just kind of did).
But it really is best to nail down every aspect of your listing presentation speech so it's well-timed, compelling, and inspiring.
Here's a great checklist California-based REALTOR Kathy Smiley posted on ActiveRain that can help you practice your pitch.
This list covers all of the essential listing presentation tasks you need to carry out in order to get your points across in a timely and efficient manner.
If you feel more comfortable "winging it" than preparing for hours beforehand, just be sure you have at least a handful of talking points memorized so you don't forget to mention important items to your prospects.
11) Dress like you've already made the sale.
As a general rule, dressing for real estate success means wearing something that makes you feel comfortable, confident, and professional.
But there are some guidelines to keep in mind:
Business casual will never go out of style, meaning suits and pantsuits are always going to help you put your best foot forward during listing presentations and other on-the-job situations.
Your style will likely be influenced by your particular market. Agents in cold- and hot-weather markets, for instance, will certainly want to dress accordingly based on their area climates.
You can also take style cues from the home seller you're doing business with. Melissa Boucher's advice? "You can't come in dressed to the nines if you know that person's understated. Know your audience, know yourself, and find that happy medium."
When selecting an outfit for your real estate listing presentation, just be sure that the answer to "Will my lead consider me a serious, dedicated, and successful real estate agent?" is yes.
12) Allow time for questions during your presentation.
Everyone has one of those friends who loves to dominate the conversation. But you can't afford to be that person during your listing presentation.
Real estate, after all, is a people business. This means you have to be a first-rate listener to comprehend your prospective client's wants and needs. From there, you can develop a plan of action to win them over.
This is just one of several listing presentation mistakes you could make. Be sure to comb over our list of other errors to avoid as well.
---
Expert Tips for Your Next Listing Presentation
"A listing appointment is no different than a job interview. Someone looking for a job would be well-advised to research the company they are interviewing with; agents should research prospective sellers."
Kellie Tinnin, Career Development Director at ERA Sellers and Buyers Real Estate
---
13) Have good posture and body language throughout.
As real estate trainer Dirk Zeller notes in a piece for Chicago Agent Magazine, confident body language is an essential piece of your listing presentations.
"Where have you experienced victories? Tap into those past experiences as you pump up your confidence in preparation for prospect presentations. If you lack confidence, determine what you need to do to increase the level of belief in yourself and your ability to achieve success."
You're not always going to feel confident and assertive and on top of the world. No one does.
But if you recall how you've converted leads into clients in the past and what you felt during those sales pitches, you can use that memory to keep winning over new business.
Think about the ways you can physically communicate self-assurance, poise, and certainty (e.g. use of hand movement, or maintaining eye contact with the seller), and use that body language to your advantage.
It's also helpful to think about what poor body language can do to your pitch (hint: derail it entirely).
14) Finish your pitch, even if you think it's not working.
You may be able to tell from a prospect's body language or verbal cues that they aren't responding to your presentation the way you'd hoped.
Regardless, conclude your presentation as if you were pitching a "hot" lead you can tell is going to sign on with you.
You never know: Someone who seemingly isn't intrigued by what you're throwing out there may actually just be quiet and unresponsive in general and actually interested.
15) Don't be a "yes" agent just to win new business.
Every business has a "yes" person. They want to work their way up the ladder and/or close more deals by being as agreeable as possible.
This tact may work for some professionals in some organizations … but chances are, this is not going to lead to a converted seller client.
Just because you really want someone's business doesn't mean it's worth nodding in approval to every request they make or mandate they lay out.
Doing so could lead to some (or many) unfulfilled promises during the sales process and, in turn, cause your clients to question your methods or even fire you.
Be open and upfront with your clients regarding what they can expect from you throughout the entire home selling process.
[Bonus] How to Ace Real Estate Listing Presentation Questions
Prepare thoroughly for your real estate listing presentations and you'll set yourself up for success.
No matter how much you script the conversation for your listing presentations, though, they won't always go exactly to plan. Sellers will have questions for you regarding everything from your experience as a real estate agent to what sets you apart from the competition.
The following questions are the most common ones to expect during and after your sales pitch, along with the optimal answer for each. Check them out so you'll be ready to ace your listing presentations and win customers.
Q) "What are your credentials? What makes you the right person to sell my home?"
Off the bat, sellers will want to know if your qualifications meet their standards for representation. So, present all certifications and designations you have as a real estate agent. Realtors who've earned accreditations through the National Association of REALTORS® should make that known. Sellers may not be familiar with each official title, but your position establishes you as dedicated and knowledgeable.
Regarding your sales history, reveal how many homes you've sold in previous months and years, the average sales price of each property type, and other statistical data that sellers will find impressive. Though past sales aren't always necessarily indicative of future sales, a thorough explanation of your sales history and big "wins" as an agent can help your standing with leads.
Additionally, let sellers know during your listing presentation if you work part-time or full-time as a real estate agent. Being a full-time agent often carries more weight with prospective clients, as you show complete dedication to the job and don't have any other responsibilities that can take away from helping sellers market their properties.
If you work part-time, spin the positives of your situation. For instance, share tidbits about your work ethic. Even get former employers to provide testimonials regarding your work to show prospective clients you're serious about meeting your commitments.
Moreover, if real estate isn't the only job you have, then explain that even though you're only working part-time, you can still focus all of your attention on client needs. In either case, explain how you stay in touch with clients and your standards for timely responses to communications.

Q) "How are you better than other local agents? What makes you different?"
First off, don't use the word "better" during real estate listing presentations. In fact, don't compare yourself to other agents at all. Saying you're a step above the competition can come off as arrogant. While you should be confident in your own work as an agent, it's not worth positioning yourself as above other real estate pros by disparaging them to prop yourself up.
The best way to highlight your abilities as an agent is simply explaining why you're passionate about real estate. Listing presentations that show your enthusiasm for the day-to-day work that comes along with being an agent instill faith in sellers. Share some background info on how you got started in the industry, how you delight your clients, and items on your track record that reflect your go-getter attitude.
Some characteristics of your work and personality to share with leads should include your:
Ability to build relationships and relate to others: Knowing you can make good impressions on buyers will impress sellers, so be as amiable and engaging during your listing presentation as possible to show your personality.
Savviness with the latest real estate technology: It's the 21st century. Knowing what apps, tools, gadgets, and tech resources to use in your real estate marketing gives you a leg up on agents stuck in the 20th century.
Enjoyment in helping people sell and find homes: You got into real estate to help people, right? Then share the satisfaction you get in helping buyers and sellers close deals and achieve their goals.
Q) "What experience do you have with my local market? Have you sold homes here before?"
When mentioning past clientele, segue into your history of selling in your local real estate market. The more established you are as an agent in your community, the more trust you earn from leads. Outline specific, memorable deals you closed — perhaps a home that's similar in style, age, or price as the residence of those you're pitching to.
Then, demonstrate the knowledge you have about the local market, like its history, the quality of its school system and economy, and any favorite spots you have nearby (restaurants, retail, movie theaters, parks, etc.). This shows you are an expert about the area and, in turn, know how to pitch local properties to buyers.
The best listing presentation is the one where you show you know the most about a specific real estate market, so no fact or note is too small to share with leads. A great way to ensure you convey your knowledge about the market is to create listing presentations using graphic creation tools. With these resources, you can visually represent local market data, like average closing prices of homes for sale, to persuade sellers about your abilities.
Q) "What do you think of my home? How would you change it to help sell it better?"
This question requires arguably the most spontaneous answer, given that up until your listing presentation, you likely haven't had the chance to examine the property thoroughly. So, use this as an opportunity to get the grand tour of their residence and property. Take note of specific features you want to highlight and how the seller can make their home more desirable to buyers.
There's a flipside to that coin, though: Be careful not to insult sellers when pointing out areas of their home that need cleaning, adjusting, or improving. Providing constructive criticism is one thing — telling sellers they need to change most things in their home to help it sell better can lead to a quick exit from your listing presentation.
You won't be able to provide all of your detailed thoughts on sellers' homes on the spot, so let them know you'd love to give them a more thorough analysis via email after the presentation is over. This allows you to nurture the lead after pitching them and stay top-of-mind with them during their agent selection process.
Q) "What do you think is an ideal list price for my home? I think it's $_____."
Before jumping in with your recommendation, let sellers know what comparable homes in their area have sold for in the past year, along with where the local real estate market is headed in terms of demand and supply. Sellers aren't always cognizant of the factors that go into crafting the right list price, so explaining these to your leads can help them better understand your suggested price.
Some sellers have unrealistic prices in mind and they're unwilling to budge. This could be a sign the leads aren't worth representing, so watch out for any red-flag statements, like "I'm not willing to go under $_____" or "My home is definitely worth $_____." Conversely, those who are willing to adjust their price if needed and negotiate with buyers will be more rewarding as customers. Representing flexible sellers instead of inflexible ones means a better chance of a quick and fair commission (as well as fewer headaches).
Q) "What sales and marketing strategies do you employ for clients' homes?"
Now it's time to really get down to business and put your agent hat on. Getting into the nitty-gritty of your business methods — like where you promote listings and how you attract potential buyers — is what really displays your prowess as an agent. Specifically, explain the core real estate marketing and sales tactics you use, including how you:
Conduct showings and open houses: We don't just mean when you schedule showings and open houses, but how you work with walk-ins and buyer leads. Share how you sell specific features of a home (the lifestyle, the comfort, the utility, etc.) to show you're an adept salesperson.
Market clients' homes for sale online:  Divulge how you make clients' listings appear attractive online, like taking aesthetically appealing photos, creating cutting-edge tour videos, and developing rich, detailed copy about listings.
Leverage connections for buyer leads: Regarding offline marketing strategies, also relay how you use other agents, friends, family members, previous clients, and other connections to seek out potential buyers.
All of this information should be shared in a timeline format to give sellers a sense of how the process will go — from the moment you sign your agreement to closing.
Q) "How do you communicate with clients regarding offers, showings, and other key info?"
Constant communication with sellers (without annoying or overwhelming them) is essential — as is explaining to seller leads how you will keep them in the loop during the sales process. During a listing presentation, real estate agents can sometimes gloss over this important aspect, so be sure to detail a clear-cut communication plan with prospective clients. Ask how they prefer to be contacted to discuss sales progress and how to relay bids on their property.
Some sellers will be very particular about what times work for them. Given that last-minute showing requests tend to pop up, also ask sellers when it would be okay to enter to give tours. Remember their personal space is important, so be respectful, but be sure you'll have the access you need.
Q) "What's your workload like? Would I be your only client or are you working with other clients?"
Don't be scared of this question. Some clients may prefer their agent focus solely on selling their home and not others', but when it comes down to it, you have to make a living. If leads don't understand you have to work on multiple home deals at once, then they're just not the right clients for you. You can avoid this issue during your vetting process before the listing presentation.
Having said that, many people are understanding of a real estate agent's need to take on multiple sellers. In fact, many probably prefer to see their agent busy, since it's indicative of a quality business. So, the more clients you take on, the better it can look in the eyes of prospects.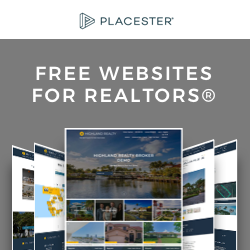 Q) "What are the typical terms of your listing agreements with other clients?"
If you start talking contracts, then you're doing well in your listing presentation. However, you can ruin the mood quickly by providing a laundry list of contract terms you request of sellers. Instead, tell sellers you simply want to make them comfortable with any listing agreement they sign with you. Explain to them the core items generally included in statements, like duties you'll perform as their agent, and ask them for their thoughts on terms they'd like to include.
From there, create an agreement based on both your preferences and those of sellers, send it to them after the listing presentation, and let them know you'll be waiting to hear from them regarding a final answer (hopefully with good news).
Q) "If I hire you to sell my home, will you represent just my interests or the buyer's too?"
Dual agency is something countless home sellers are fuzzy on, but many are wising up to the practice. If you can and do practice dual agency, be 110% upfront with your leads about it. Gauge their comfort level with knowing you may end up representing both them and buyer to see if they're okay with it. As pointed out by recent Redfin research, sellers tend to lose financially in dual agency deals, so tread carefully. The last thing you want to do is favor one party at the expense of the other.
Of course, if you solely represent the sellers, you've got nothing to explain — except that you're devoted to helping them sell their home for the best price and fast. You could even point out why this may be more favorable than representation by those who act as dual agents, given you have only their interests at heart.
Published on May 3, 2019
Written by Matthew Bushery
I'm the Sr. Content Creator for Placester, where I educate real estate professionals about modern marketing and, in turn, help agents and brokers make the most of their online presence, earn more traffic, and generate more leads and business.
Related Articles
Real Estate Cold Calling Scripts: 14 Tips To Wow Leads